Oxford's biggest comedy event of the year is back!
Since 2017, Jericho Comedy has been raising vital funds for Oxfordshire Mind through their comedy events. Their weekly sell-out comedy shows, and annual Comedy Gala has raised over £100,000 for the local mental health charity.
Since the first sell-out event, the Comedy Gala has been a roaring success and a staple in the Oxfordshire calendar. The Comedy Gala has previously hosted big names such as Nish Kumar, Rosie Jones, James Acaster, Rachel Parris, Ivo Graham, Ed Gamble, and Hal Cruttenden.
This year's Comedy Gala is taking place at The Oxford Playhouse on 14th January 2023, with star acts prepared to light up the stage.
"We're incredibly proud to fundraise for such a truly worthwhile cause. In these trying times and especially in a recession, mental health services are truly vital and life-saving. We're very happy to be voluntary fundraisers for one of the best local charities around.
The Oxfordshire Mind Comedy Gala is like a second Christmas for Jericho Comedy, it's a jolly day that comes once a year. Over a thousand people come along for a fantastic day of comedy. It's just such a fun day, it's always a great show and raises tens of thousands of pounds for local mental health services. It's the perfect show to book tickets for, as all the proceeds go to an amazing cause, so you get a good laugh while doing good!
The perfect thing to buy in the season of goodwill, or as a present for Oxford friends and family. Doing your bit whilst having a laugh, it's the definition of win-win!"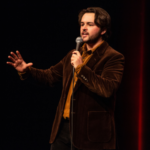 Harry Househam
Co-Founder of Jericho Comedy
"We are delighted to be working alongside Jericho Comedy again to deliver the Oxfordshire Mind Comedy Gala. The day and evening performances will be great events in order to increase awareness of mental health challenges for people in Oxfordshire, to raise much-needed funds, and most importantly to laugh and have some fun. Oxfordshire Mind thanks Jericho Comedy, the Oxford Playhouse, and all the comedians taking part for their wonderful support."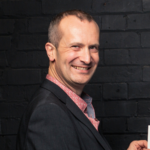 Dan Knowles
CEO of Oxfordshire Mind
Book your tickets now!
14th January 2023. The Oxford Playhouse. Tickets are £27.
Day performance from 2.30-5pm, Evening performance from 7.30-10pm 
 Every ticket sold goes towards Oxfordshire Mind's mission to ensure everyone with a mental health difficulty receives the respect and support they deserve.