Do you struggle with relationships?
Do your emotions often fluctuate?
Do you struggle with communication?
We're pleased to announce that Oxfordshire Mind's city team will be delivering a new group called 'One Step at a Time'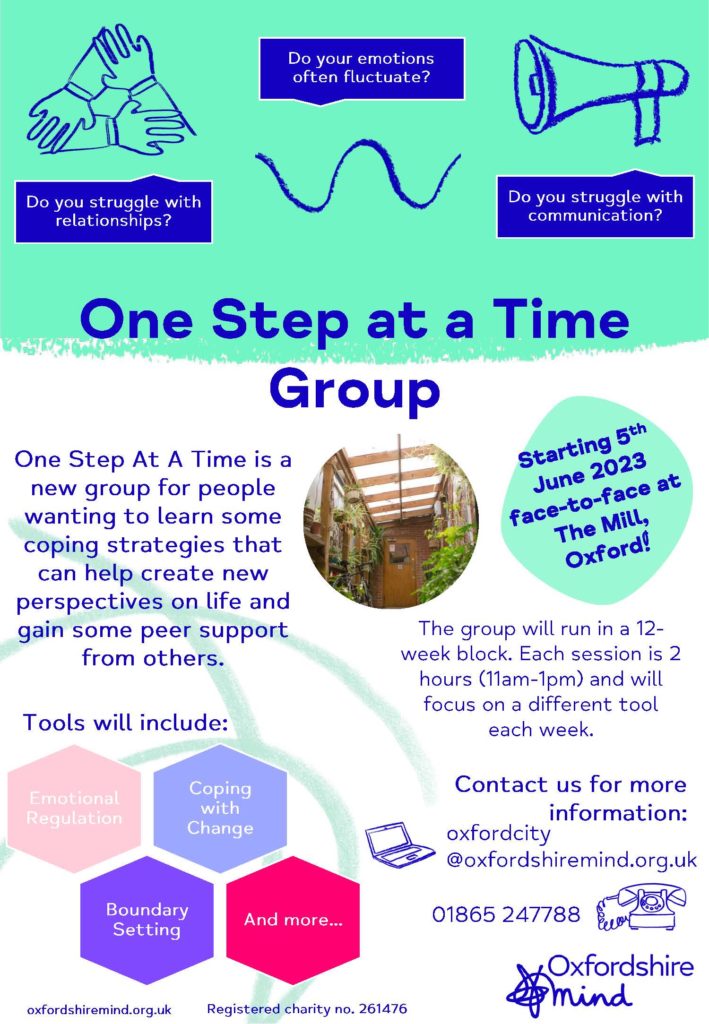 We have created this group for people who want to learn coping strategies that help create on perspectives on life and gain peer support from others. You'll gain new tools for emotional regulation, coping with change, boundary setting and more!
It's a 12-week program, and each session is stand-alone. People are not required to attend all sessions but are encouraged to as they will get more from the group.
The group will next be starting on Monday the 5th of June from 11am-1pm.
You must have had an options session with Oxfordshire Mind within the last 12 months to access the group.
An option session can be arranged via our information line on 01865 247788.
Places will be offered on a first-come basis.
You can email oxfordcity@oxfordshiremind.org.uk for more information.