The Mental Wealth Academy is a vital new partnership offering a programme of non-clinical mental health services for 18-25-year-olds across Oxfordshire. Owing to the pressures of the COVID pandemic, it has been extended in the short-term to 16-and-17-year-olds too.
The service offers a 1:1 intervention programme based on cognitive behaviour therapy (CBT) and solution focused therapies, which are delivered by a team of Transitional Wellbeing Practitioners, like Niki.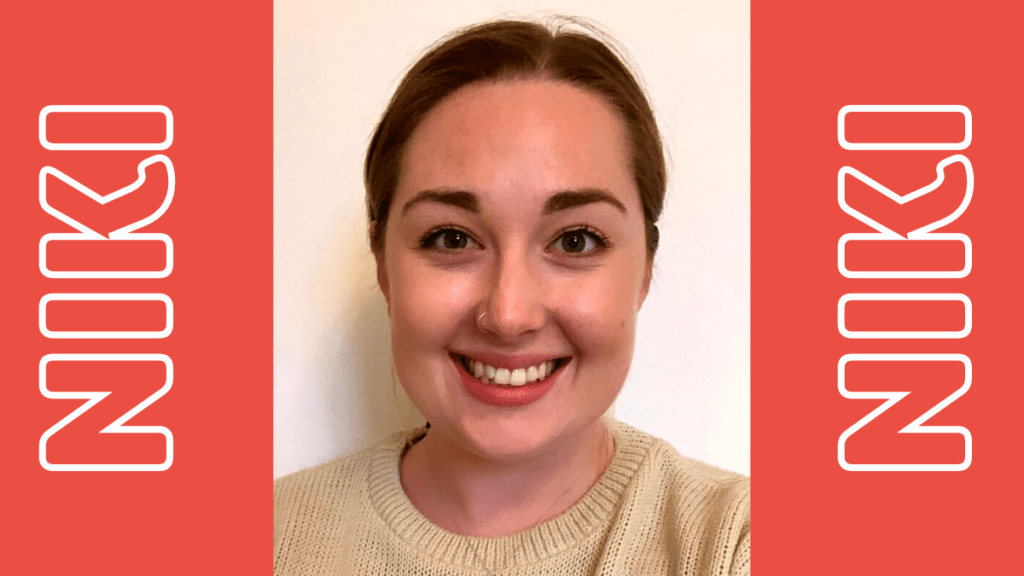 I'm Niki, Transitional Wellbeing Practitioner at SOFEA Didcot, one of the six organisations working in partnership to form the Mental Wealth Academy.
I am so excited to be part of the Mental Wealth Academy; an amazing new project offering 1:1 support that is tailored specifically to individual needs.
"My favourite thing about the Mental Wealth Academy is that we are able to support young people in realising their potential and overcoming mental health barriers."
Niki Smith
Transitional Wellbeing Practitioner , Mental Wealth Academy
Having the opportunity to watch the young people's development is extremely rewarding, and just one of the reasons I am passionate about this project.
Three fun facts about me:
My favourite food is Thai curry.
I have a French bulldog called Franco.
I once left my passport on a tiny island in Australia and had to fly back to get it!
I graduated with a degree in Sociology from Oxford Brookes University and have training in CBT approaches, Solution Focused Therapy, Mental Health First Aid, emergency first aid, generalist safeguarding and the gorvenment's Prevent progamme.
I wanted to work for the Mental Wealth Academy to support young people falling through gaps in other mental health services; I believe there should be no limitations as to what a young person can achieve.
The MWA has six friendly Transitional Wellbeing Practitioners, who are dedicated to delivering high quality and supportive sessions.
"Something special about our team is that we can offer around 12 sessions, which, allows us time to really understand the young person's need. We create a safe and trustworthy space for them to overcome life's challenges."
Niki Smith
Transitional Wellbeing Practitioner, Mental Wealth Academy
If you're a young person aged 16-25 experiencing mild-moderate mental health concerns or a family member who would like to support them, please get in touch with the Mental Wealth Academy, and we can arrange for one of our team to call you back.