Oxfordshire Mind's Physical Activity Team are offering a weekly 'virtual walk', this week the team are visiting the beautiful Cotswolds.
Hello, everyone. Today we are visiting the countryside for a stroll through the breathtakingly picturesque Cotswolds.
It's a bright day in early September. We stand at the crest of a hill, looking out on a typical Cotswold view;a wide panorama of rolling green pastureland studded with sheep and crisscrossed with hedgerows. The chequerboard of green and gold is overlaid with a second chequerboard of deep shadow and bright golden sunlight, constantly shifting and changing as the clouds chase each other across the sky. Though it's early, some leaves are just beginning to turn, just on the edges of some of the trees, adding a golden halo to their lush green.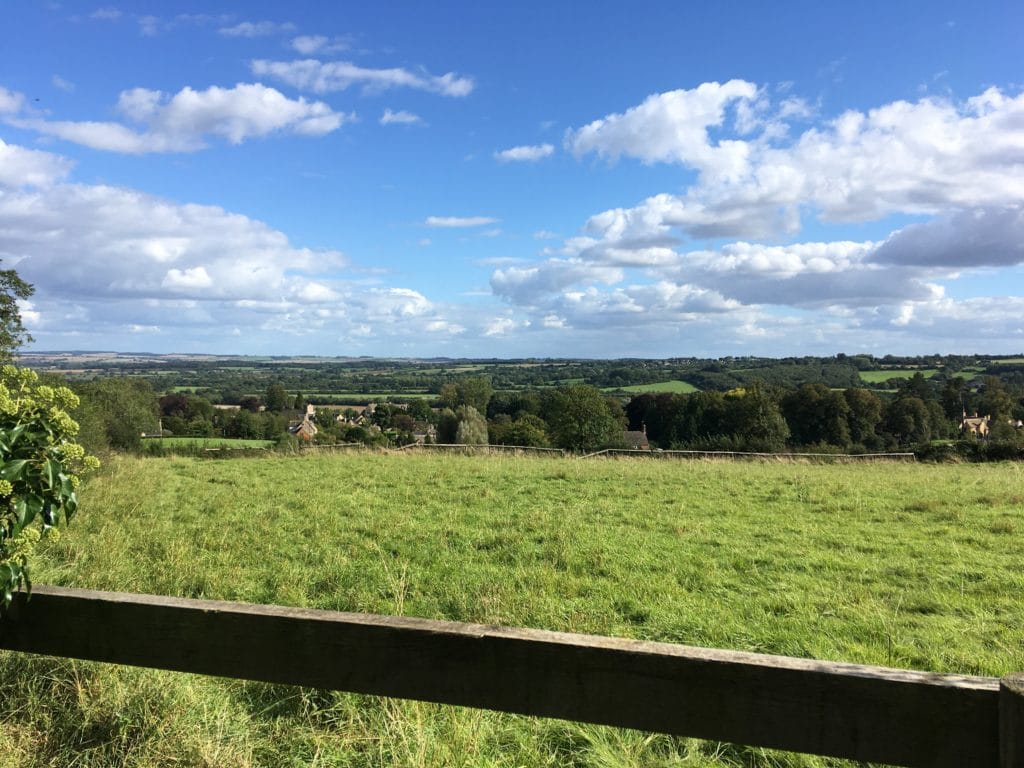 It's dreamy and peaceful. If you breathe deep, you'll take in a deep lungful of country air, refreshingly free from car fumes and smoke.
We set off down the footpath which carries us across the gently undulating land; over stiles, along lush meadows where the dew wets our boots as we walk through the long grass; through freshly ploughed fields, littered with huge clods of earth which turn your ankle if you step on them. Sometimes it ducks into clumps of woodland, the leaves forming a tunnel of dappled green and gold light, before bringing us out again into the wide open space of a field.
"It's dreamy and peaceful. If you breathe deep, you'll take in a deep lungful of country air, refreshingly free from car fumes and smoke."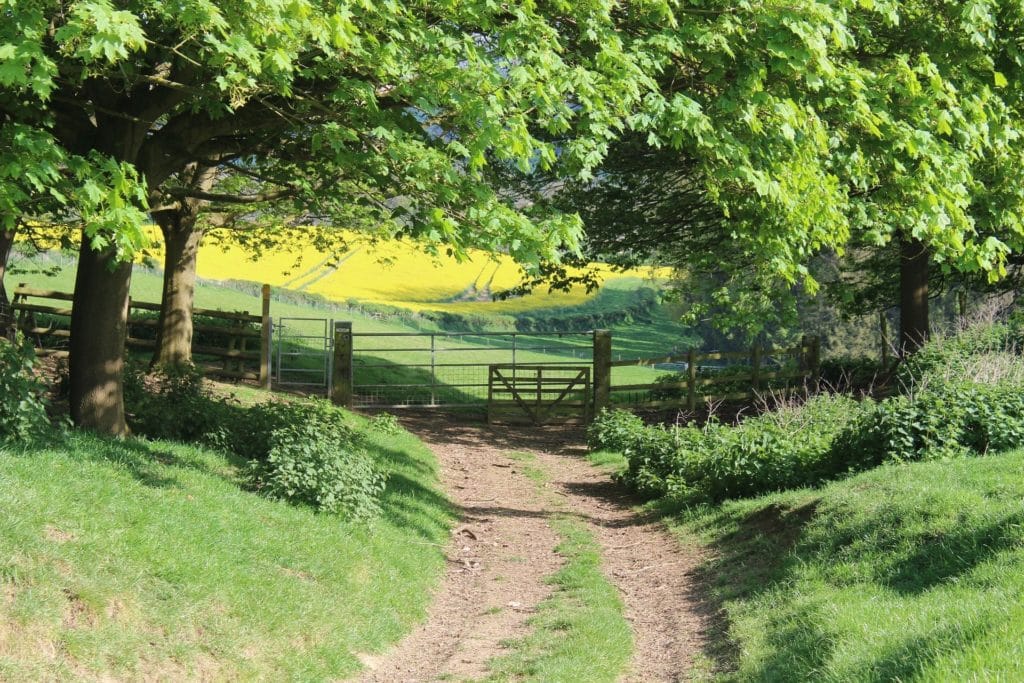 Butterflies dart across our path, and the sun peeps in and out of the clouds, blazing forth every so often to touch everything with gold. The only sounds are the tweeting of the birds and the occasional whir of some piece of farm machinery. At this time of year, the hedgerows are full to bursting with berries. There are blackberries in every shade from green to red to purple, reddish-orange rosehips, and sloe berries of the deepest indigo, so eyepoppingly blue you think they can't possibly be natural. If you know your stuff, the natural world offers you an incredible treasure trove at this time of year.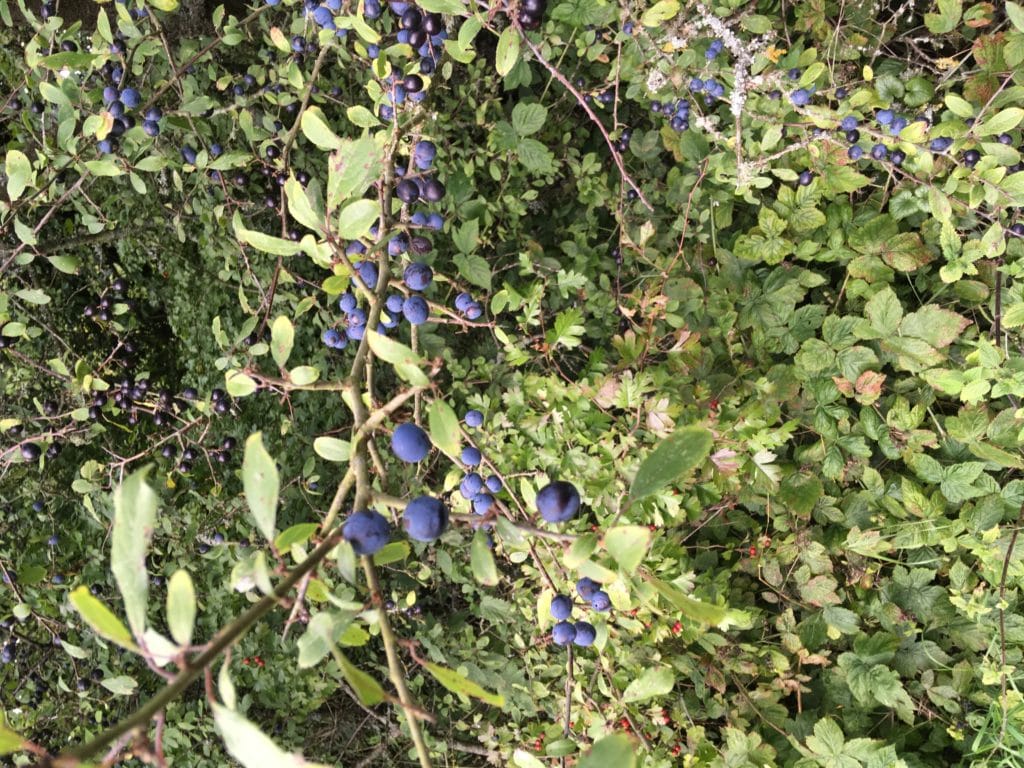 At one point the path follows a little stream, perhaps one of the many little rivulets that feed into the Thames or the Severn. The pleasant sound of it trickling over the rocks accompanies our walk for a long time. At one point, we pass a cottage called 'The Old Mill', where once upon a time a water mill must have turned these crystal clear waters.
Often we'll come across an ancient oak tree, a natural pillar holding up a majestic spreading crown. Oak trees are a wonderful thing. They are an ecosystem all of their own, with 326 species dependent on them for survival. Caterpillars feed on their flowers and leafbuds, birds and insects make their nests in holes in their trunk, fungi and invertebrates thrive in their leaf litter, and foxes, badgers and squirrels feed on their acorns when they drop to the ground in the autumn. A single tree could live to 700 years, with some particularly ancient specimens reaching 1000. A mature one like that one we see over there has probably stood for at least a century. Imagine all the life it has sustained in that time, the myriad of other stories that it has influenced to a greater or lesser extent. We're all a bit like the oak, in that way. We sustain and nourish so many others whose lives we touch, just by our existence.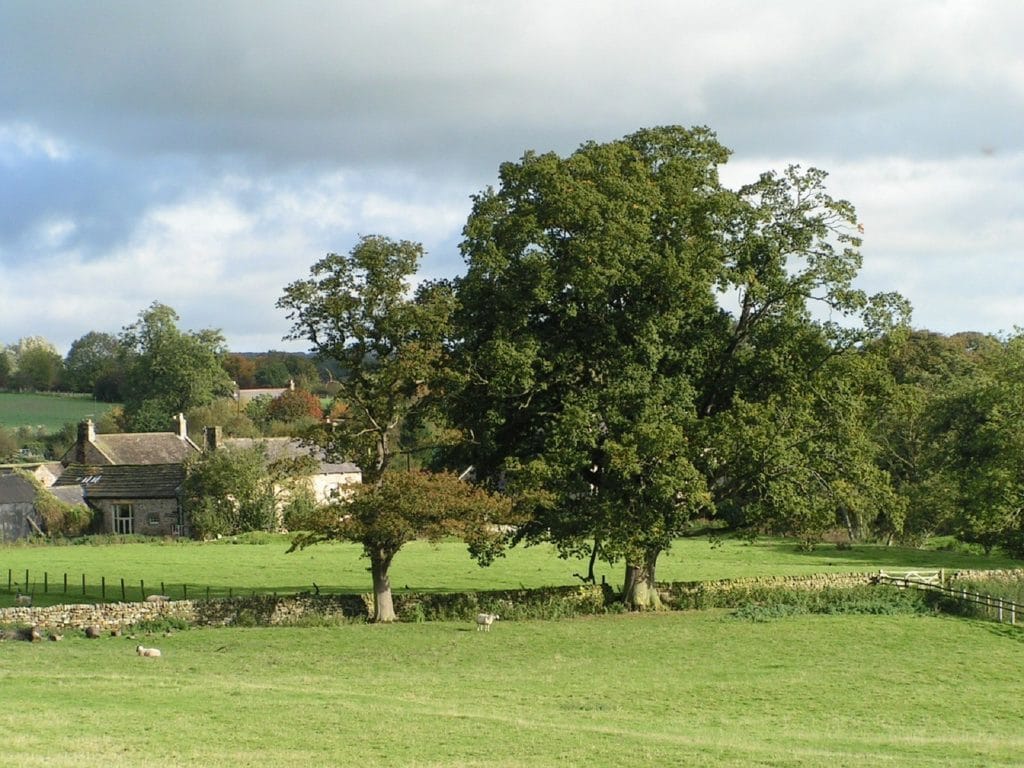 The spire poking out through the next copse of trees announces we're nearly at the village that is our final destination. It's only a very small place , really just a cluster of cottages, a green with a war memorial and a church. All of the buildings are made from the same distinctive Cotswold Stone, which lends them a pleasing uniformity. The cottages are pristine, planted with tall stalks of hollyhock, lavender and poppies, their window frames painted similar shades of pale olive green. We stop and take in the notice board, glancing at the adverts for the local zumba class and the parish jumble sale. You can't help but smile at the picture they paint of life here in the village, the uniqueness and closeness of this community.
Here on the green is where we'll stop and have a little picnic before catching a bus back home. I hope you've enjoyed our walk today- see you next week for another walk!