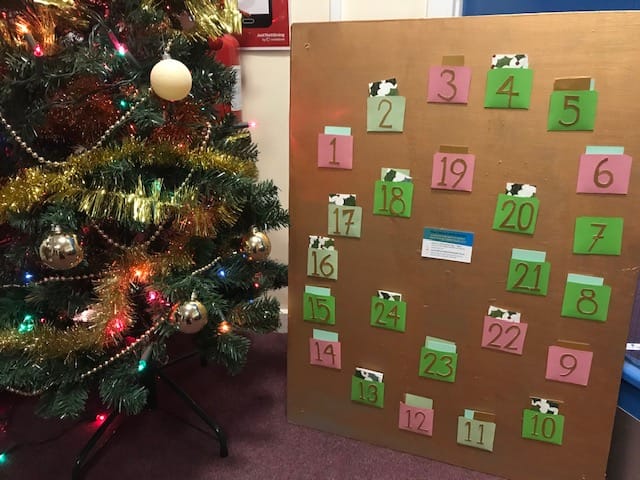 "It feels very absorbing and satisfying"

Oxford Safe Haven Service User's comment on cutting out snowflakes.
"You can have really nice results for a very little effort and can do it anywhere you go and it doesn't cost much. We would really recommend this!"

Oxford Safe Haven Worker
The Festive Self Care idea advent calendar was coproduced by people who visit Oxford Safe Haven. It is a lovely idea to share coping skills and give self care inspirations to others.
Here at Oxfordshire Mind we know that the Christmas period can be stressful to some and if you feel you are reaching your limits and have nowhere else to get support from remember that we are open as usual every Friday, Saturday, Sunday and Monday from 6pm-10pm.
Please call 01865 903 037 from 5:00pm on the night to find out more or book a space.