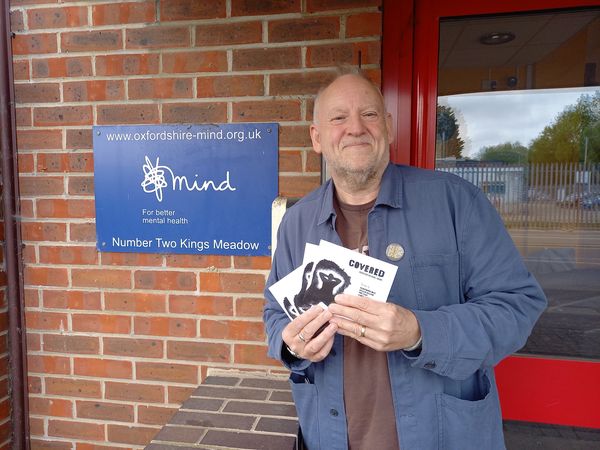 Supporter and Volunteer Ade Phillips from Minimum Ego records has released "Covered" in support of Oxfordshire Mind and Bridewell Gardens. Covered features 12 tracks of interpretations of the songs of Billie Eilish, Tina Turner, Squeeze, A-Ha, The Cars, Fleetwood Mac, John Mayall, The Magnetic Fields, Gloria Gaynor, Eurythmics, Janet Jackson and Paul Simon by some of the UK's leading blues, Americana and pop acts.
All the art work for Covered was beautifully created by Finn, a resident of Oxfordshire Mind. Finn says "I wanted to get involved with the creation of this album as showing people my artwork may help them get a glimpse into what it's like living in my head and for other people battling mental illness, it may help them feel less alone."
The album was released digitally on Friday the 26th May and is available to purchase here. Physical copies of the album can also be purchased by contacting fundraising@oxfordshiremind.org.uk. We can't thank you enough Ade and Finn, the album and art work is truly fantastic!