We're Oxfordshire Mind, your local mental health charity. We're here to make sure anyone with a mental health problem has somewhere to turn for advice and support. We're also here to listen openly and without judgement; to empower individuals in their mental health journey; and to remind people that they are not alone. In fact, 1 in 4 people will experience a mental health difficulty in their lifetime.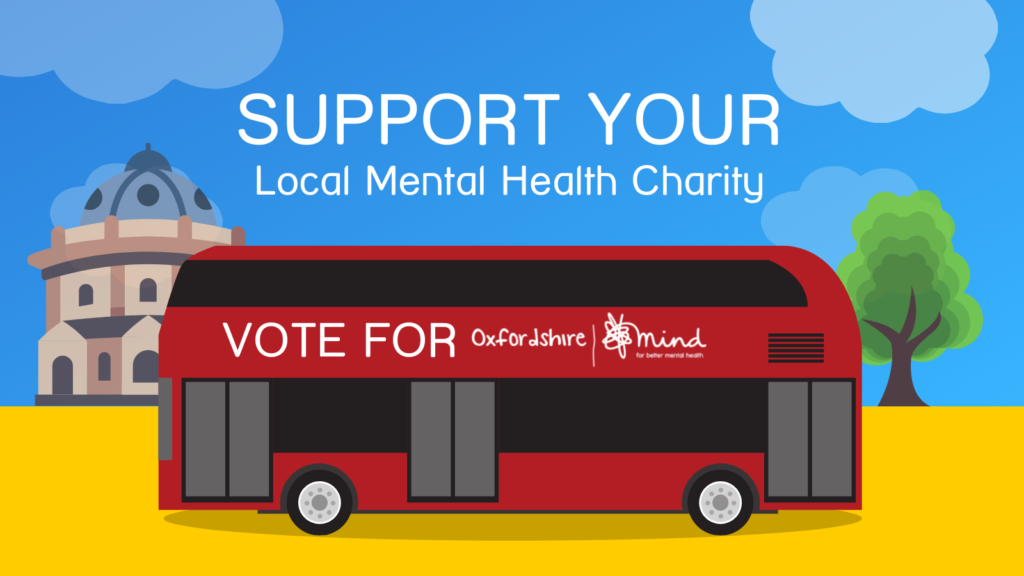 We are committed to raise awareness, campaign for changes to improve services and promote understanding of mental health. Oxfordshire Mind aims to create a climate of understanding, empathy and compassion, with all peer supporters, volunteers and many staff members having lived or secondary experiences of mental health problems. Similarly, we work alongside our service users, valuing their expertise, experiences, and opinions through our involvement opportunities.

This competition is a great example of this unique and inspiring collaboration, as one of our service users encouraged and supported our entry into this competition. This year has been a difficult one for many; different routines, anxiety about going out, financial pressure, bereavement, uncertainty, isolation and increased strain on people's existing mental health difficulties.

The Office for National Statistics (June 2020) found that nearly 1 in 5 adults were experiencing depression, this is double the figure from last year. These statistics highlight the demand for mental health support now more than ever. Throughout the pandemic, Oxfordshire Mind has provided support through virtual and in-person peer support groups, safe spaces for those in crisis, wellbeing calls, signposting and short courses. We know these things can be hard to talk about, but we are here, on the end of the phone or the other side of the keyboard, and we never give up. Just like a bus connects people with places, we wish to connect with more people in Oxfordshire and promote connection with our wellbeing, with loved ones and support.