Fundraising resources
Planning a fundraising activity on behalf of Oxfordshire Mind? We have lots of fundraising resources to support your efforts, from posters to collection tins and more.
Have a look at our guides and templates which are guaranteed to give your fundraising a boost!
Get your full Fundraising Pack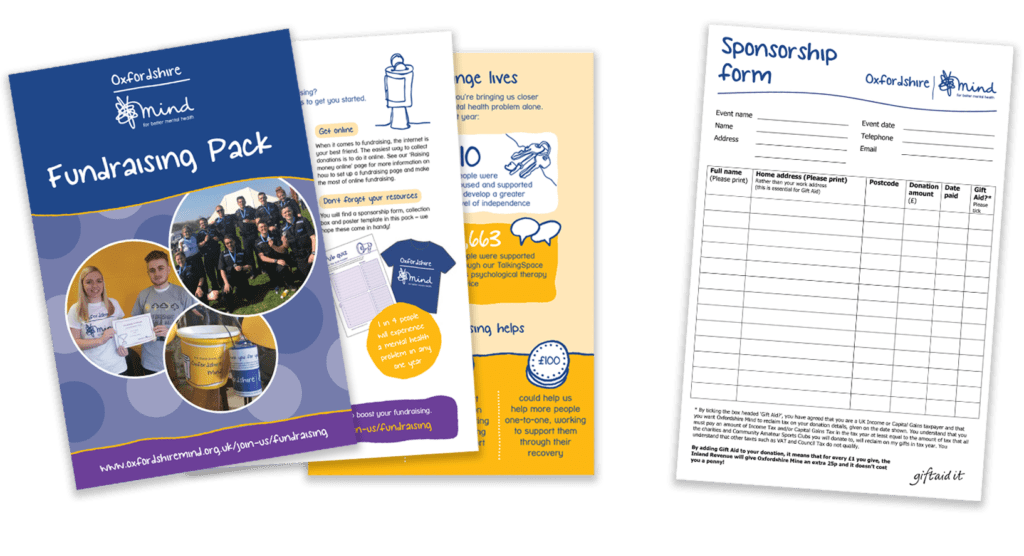 Need something that isn't here?
If there's anything else we can do to support your fundraising efforts, please do get in touch with us by:
Phone: 07394 567360 / 07803 520359
Email: fundraising@oxfordshiremind.org.uk