Happy Neurodiversity Celebration week!
This week, we're taking the time to think about neurodiversity and mental health, and how we can be more inclusive to those we serve and work with.
Below, you can learn about what the term neurodiversity means, its links with mental health, and how you can access mental health support that works for you.
What is Neurodiversity?
Neurodiversity means that people understand, interact with, experience and process the world in lots of different ways.
Neurodiversity was first spoken about in 1998 by autistic Australian sociologist Judy Singer. It was quickly picked up and expanded upon within the autistic community. Today, the word 'neurodiversity' is often used in the context of autism spectrum disorder (ASD), as well as other neurological or developmental conditions such as:
ADHD,
dyslexia,
dyspraxia,
dyscalculia,
Tourette's syndrome,
learning disabilities,
mental health conditions,
acquired brain injuries and more. (Harvard Health, 2021)
Neurodiversity is an essential part of human diversity – our different ways of understanding the world help us to learn and grow. It also allows us to come up with effective solutions to problems that people face.
However, we can struggle to consider things in ways that don't match our own, and this can lead to prejudice and discrimination. People's valuable voices can be unheard or ignored, leaving them feeling hurt, unappreciated, undervalued or suffering with mental health problems. Society misses out on wisdom and ideas that would benefit everyone.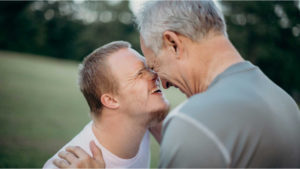 Neurodiversity and Mental Health:
There is growing evidence that people with neurodiverse conditions are likely to experience mental health problems, including stress.
Mental health conditions such as depression and anxiety affect our wellbeing and can have a big impact on things like self-esteem and motivation. They can also affect our cognitive skills.
At Oxfordshire Mind, we believe that everyone, whatever their identity and experiences, deserves good mental health support and to be treated with respect.
If you'd like help with your mental health, we're here for you.
Everyone is different. We all experience mental health problems in different ways. We promise not to stereotype you, and to listen to your story and needs. Please let us know if there are any adjustments, we can make to help you get the most out of our interactions.
How can we help?
Why not get in touch to arrange a free Options Session? An Options Sessions is a confidential conversation with someone you can trust at Oxfordshire Mind. It will take around 25 minutes.
By talking with us, we can learn from you, in your own words, about your mental health and wellbeing and find support options that feel right for you.
The session can take place in person or on the phone.
To arrange your Options Session:
Phone: 01865 247788 (Monday to Thursday, 9:30am to 4:30pm, Friday 9:30am to 4:00pm, closed bank holidays)
Email: info@oxfordshiremind.org.uk
Text: 07451 277973
Mail: Information Service, 2 Kings Meadow, Oxford OX2 0DP
Beyond this week:
It goes without saying that we should be thinking about and celebrating about diversity in all forms every day. If you'd like to read about how we're promoting fairness, justice, diversity and inclusion at our organisation, you can read our strategy here.